Design
Design and Functionality
• A system with 8 carrier wheels on each sash offers ease of use.

• It is possible to collapse the glass panels used in the Vista Unico Sliding Glass Balcony Systems separately on both sides.This feature makes it easy to use in the location, where it is installed, and offers an uninterrupted view.

• The top locking set used in the Camoda Vista Unico Sliding Glass Balcony Systems prevent the air and dust from penetrating the system. This creates a comfortable living space thanks to Camoda.

• The locking systems available in the Vista Unico Sliding Series offers an ergonomic use since it is possible to install it at any height in vertical axis.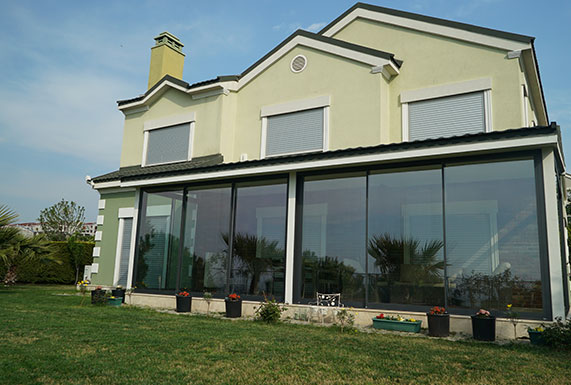 • The brush gasket channels used in the casement in the Camoda Vista Unico Sliding Glass Balcony Systems strengthen the wind resistance.

• Creates a peaceful location suitable for all seasons by means of allowing for vertical double-row applications, which reduce the impact of external factors.

• An aluminum sealing profile and a tempered double glazing that are used in the system minimizes the glass stretch and air passage, creating a secure and insulated environment.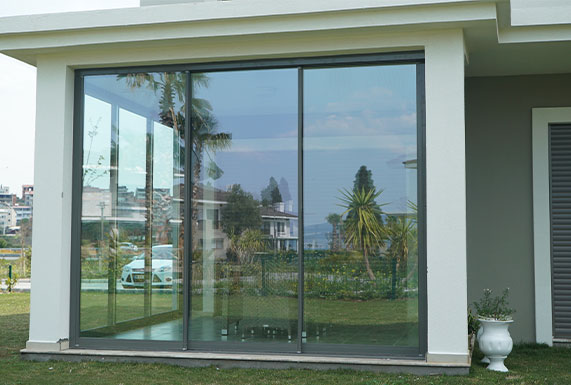 • With its special locking mechanism allowing it to be locked both from the inside and the outside, the Camoda Vista Unico Sliding Glass Balcony System creates a secure location against possible interventions from the outside.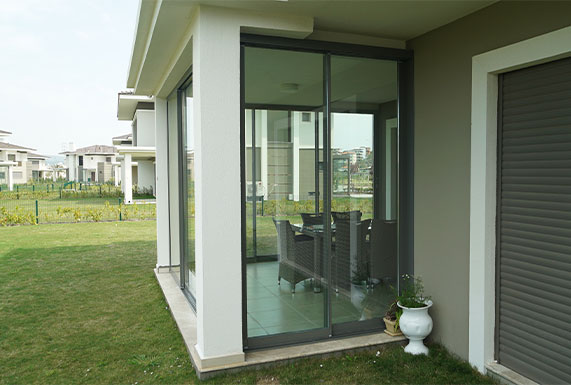 Get support from our network of expert dealers to choose the right glass balcony product for your balcony. Fil out the free estimate form so that we will come to your location to give you a free price quote.
Free Estimate
You may choose either a folding or sliding mechanism depending on the square meter and position of the location and, your preference.
Get a Price Quote