• Movable Balustrade Systems allow you to create a special space in your home where you enjoy peace during the four seasons. Your outer spaces such as balconies and verandas are integrated with your garden when the system is in the open position.

• Offers a new generation solution for the conventional movable aluminum glass systems in commercial application areas. Adds space and value without disturbing the integrity of the location due to its different aluminum and glass color options. You can maintain the ambient temperature with any type of heating system when the glass panels are closed during the winter season.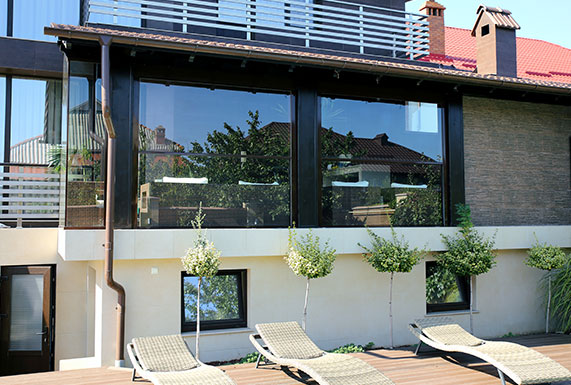 Design
Design and Functionality
• The glass panels could be widely opened to let the sunlight in, saving energy due to natural lighting.

• The system could be controlled by one by one or simultaneously with a remote control. An additional part to be connected lets the system be integrated with smart home systems through a tablet or smart phone application.

• Affecting the elegance and field of view at minimum, the glass profiles will not disturb the field of view of the users and, provides a perfect harmony with the outer space.A Movable Balustrade System known as a guillotine window system is mostly preferred for commercial areas such as cafes, restaurant and hotels.

• The sound insulation covering the engine module prevents the sound generated while the system runs from being heard from the outside.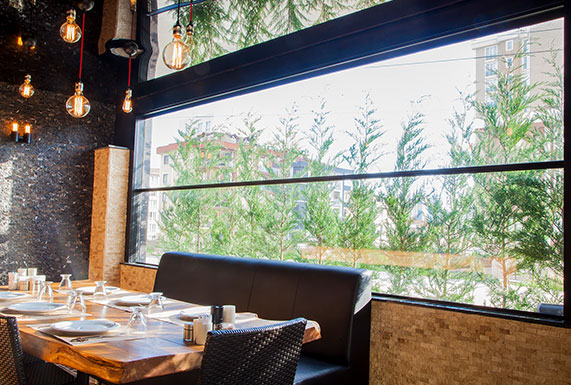 • Eliminates the risk of finger jamming between the glass panels when the system is shut down. The engine upper limit is adjusted in a manner that creates a space of 1-2 cm between the movable glass and the fixed glass when the system is opening, so that there is no jamming risk even at the parking position.

• A Movable Balustrade/Guillotine Window System offers a higher level of safety compared to the other application types, due to the use of steel chains.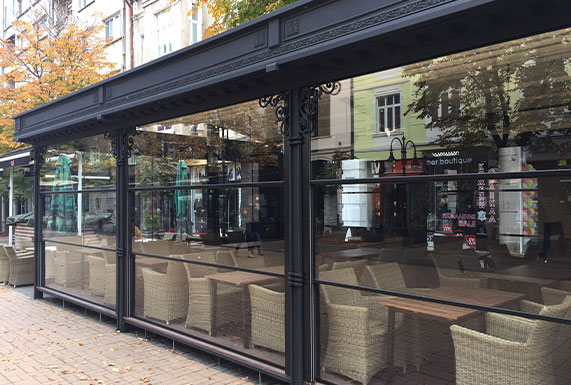 Get support from our network of expert dealers to choose the right glass balcony product for your balcony. Fil out the free estimate form so that we will come to your location to give you a free price quote.
Free Estimate
You may choose either a folding or sliding mechanism depending on the square meter and position of the location and, your preference.
Get a Price Quote