Design
Design and Functionality
• Fits your architecture thanks to the special design drip rail profile.

• A built-in handle mechanism in the locking system creates an elegant look in your balcony and, it is also easy to use.

• Due to the sash design in the glass-profile attachment and, the special adhesive used, the U.V. resistance and adhesion strength is increased. No silicone is used in the connection between the glass and the profile.

• Creates a supplementary space with the equipment that fits widely used balcony types and with 7 different color options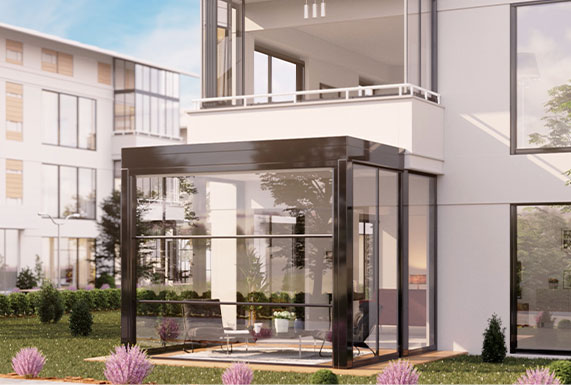 • Offers an extra dust and wind insulation in your balcony thanks to the use of double row hidden brush gaskets in the aluminum cover profiles.

• Use of 24mm double-glazing in the Performus Glass Balcony Systems increases the level of heat, sound and wind insulation.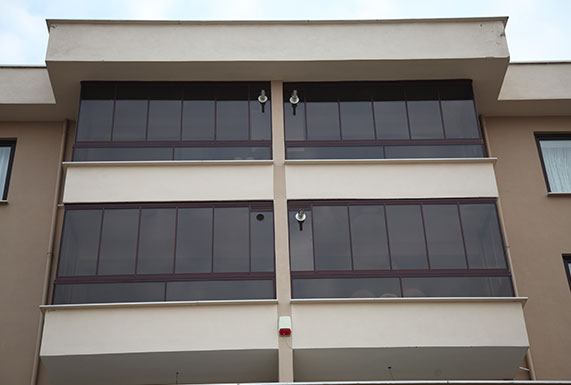 • Safety is enhanced with the child safety lock.

• Increased level of resistance to impacts with the use of 8-mm and 24-mm tempered glazing.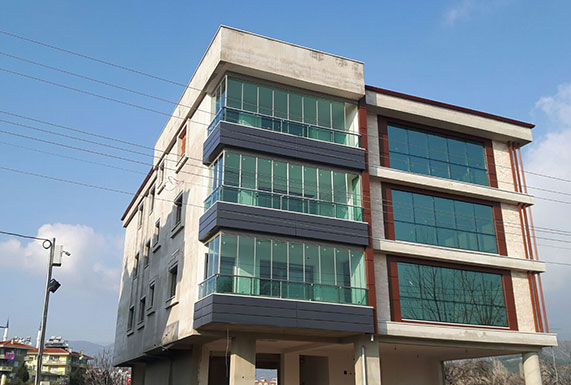 Get support from our network of expert dealers to choose the right glass balcony product for your balcony. Fil out the free estimate form so that we will come to your location to give you a free price quote.
Free Estimate
You may choose either a folding or sliding mechanism depending on the square meter and position of the location and, your preference.
Get a Price Quote