Design
Design and Functionality
• Creates a supplementary space with the equipment that fits widely used balcony types and with 7 different color options.

• Due to the sash design in the glass-profile attachment and, the special adhesive used in the Eco Bella Glass Balcony Systems, the UV resistance and adhesion strength is increased. No silicone is used in the connection between the glass and the profile.

• An aluminum fuse is used in the Eco Bella Glass Balcony Systems, instead of a transparent gasket. This application protects the vertical profiles against breakages and discoloration.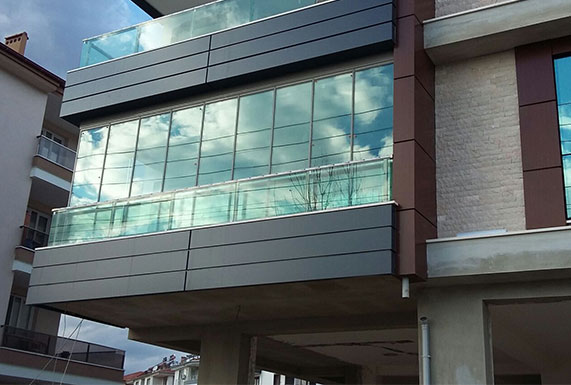 • The hidden discharge channels used in the Eco Bella Glass Balcony Systems eliminate the perspiration problems that may occur on the glass.

• Internal and external double row gaskets arranged vertically provide an air resistance.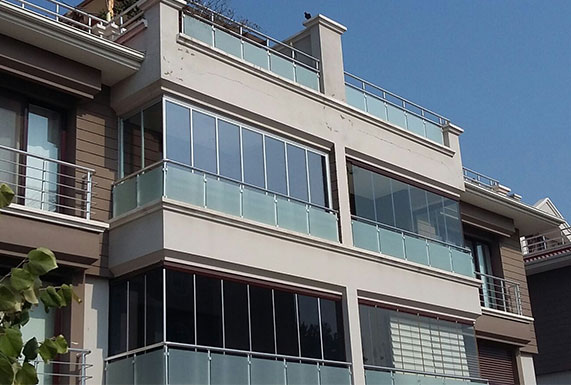 • With a wire locking system, the Eco Bella Glass Balcony System offers an increased security for kids.

• With the use of 8-mm tempered glazing option, Eco Bella Folding Glass Balcony Systems are safer than the normal glazing options.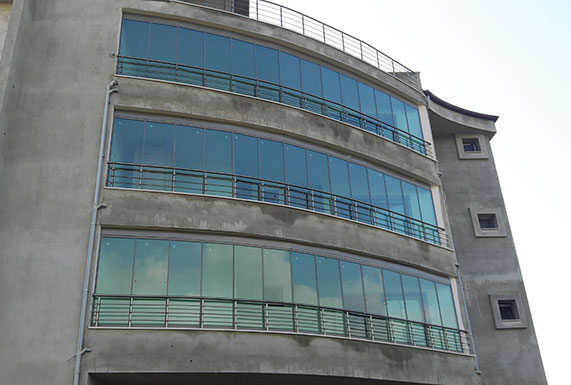 Get support from our network of expert dealers to choose the right glass balcony product for your balcony. Fil out the free estimate form so that we will come to your location to give you a free price quote.
Free Estimate
You may choose either a folding or sliding mechanism depending on the square meter and position of the location and, your preference.
Get a Price Quote