Width 47 mm
Gasket Brush Gasket-TPV Gasket
Number of Gaskets Internal-External/4 Rows-5 Rows
Sash Space Aluminum Cover Profile
Glazing Applications 8 mm-tempered single glazing, 10 mm-tempered single glazing, 24 mm-tempered double glazing, 30 mm-tempered double glazing
Option Use of espagnolette, use of blinds, use of injection cover

Design
Design and Functionality
• Consensus Folding Glass Balcony Systems create a supplemental area design for the users due to its structure that would not compromise the view, and its 5 different color options to complete all types of locations.

• Consensus Folding Glass Balcony Systems offer decorative, easy to clean and, elegant solutions.

• Allows you to enjoy your balcony for all seasons by providing a great heat insulation with the use of an appropriate glazing system.

• Keeps your balcony clean thanks to the structure that prevents dust ingress.

• Prevents wind ingress with a gasket exit cover it uses.

• Blinds between the double-glazing may be optionally used in case of 30 mm tempered-glazing systems. This application intended to deliver an elegant look and control the sunlight does not require the use of an extra curtain.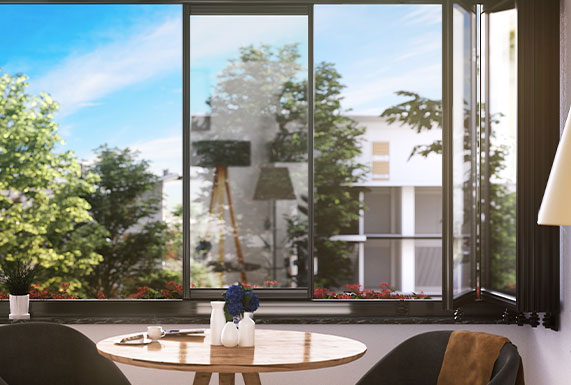 • The brush gasket channels used in the sash and rail profiles of the Consensus Folding Glass Balcony Systems have reduced the wind permeability.

• Eliminates the problems that may be caused by perspiration thanks to the hidden discharge channels employed on the sash.

• Delivers a great level of insulation with the use of a double-glazing system contributing to the formation of quiet and peaceful living spaces.

• Higher level of insulation with the use of a five-row brush or TPV gaskets on the intermediate sash cover profiles.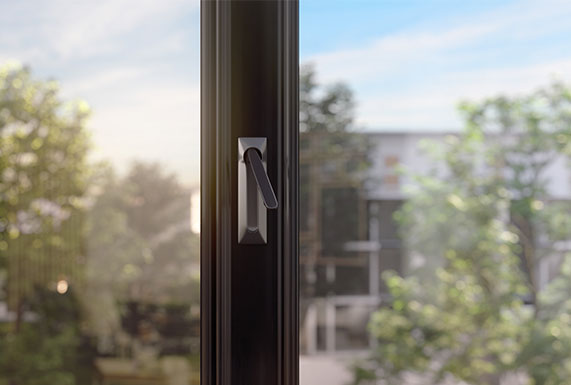 • The level of security is increased by a childproof safety lock employed in the Consensus Folding Glass Balcony Systems, fixing the sashes in the open position at the station point.

• Offers a higher level of resistance to external impacts with the use of tempered single-glazing and tempered double-glazing systems and the equipment it employs. Eliminates of risk of being injured due to glasses.

• Offers an extra safety for kids thanks to the metal body locking structure with axial movement.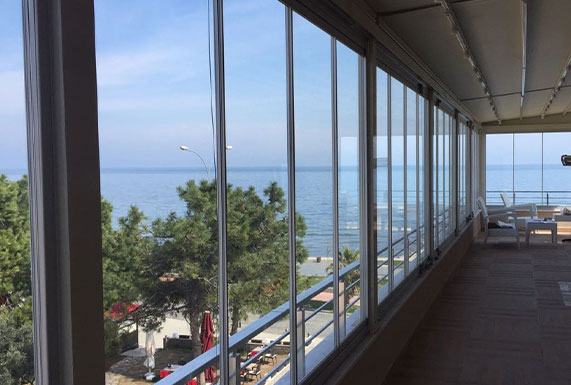 Get support from our network of expert dealers to choose the right glass balcony product for your balcony. Fil out the free estimate form so that we will come to your location to give you a free price quote.
Free Estimate
You may choose either a folding or sliding mechanism depending on the square meter and position of the location and, your preference.
Get a Price Quote